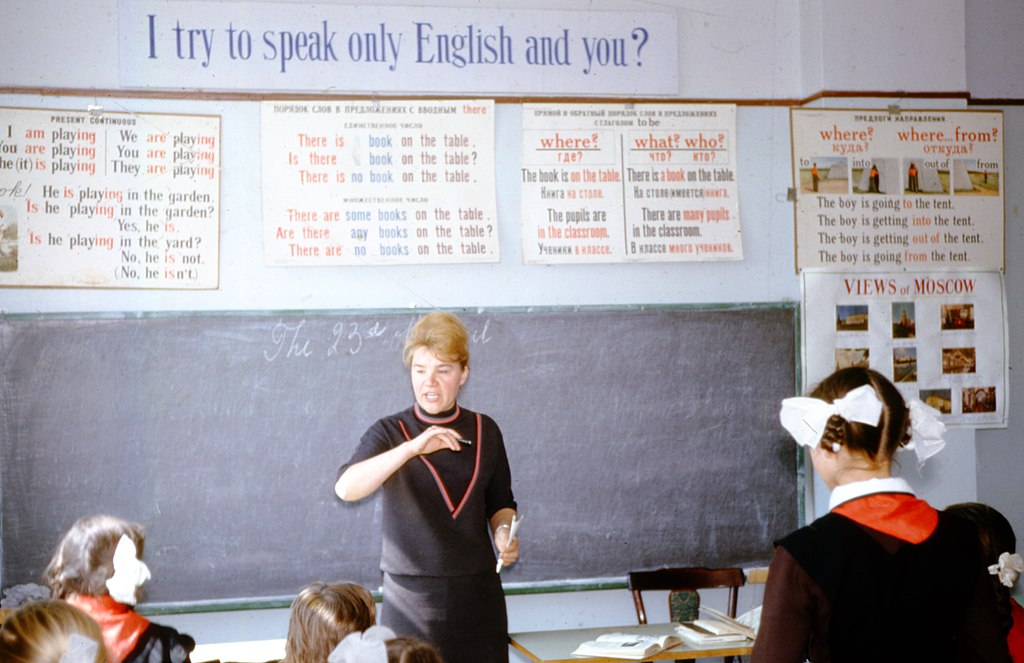 The subject plan for English teaching at upper secondary school in Swedish stipulates that teaching should, as far as possible, be in the target language, English. (This is not the case for English at lower levels, nor for other target languages.) This stems from an understanding that meaning-focused input is essential for language learning. The optimal use of the target language, the learners' first language(s) and other languages by the teacher and students in a language class is controversial, and the topic of heated debate and fast-held conviction among teachers, students and researchers alike. In this module we look at some recent research which challenges the target language-only approach in foreign and second language classrooms.
Reading
Take a look at the tips on reading research at the bottom of our landing page.
Tammenga-Helmantel, M., Mossing Holsteijn, L., & Bloemert, J. (2020). Target language use of Dutch EFL student teachers: Three longitudinal case studies. Language Teaching Research. https://doi.org/10.1177/1362168820911195
Slaughter, Y., & Cross, R. (2021). Challenging the monolingual mindset: Understanding plurilingual pedagogies in English as an Additional Language (EAL) classrooms. Language Teaching Research, 25(1), 39–60. https://doi.org/10.1177/1362168820938819
Study questions
What is the context(s) of the research in each article?
What is the question each article is addressing?
What are the main findings of each article?
How are the articles relevant to or interesting for your own teaching?
Interview
We are very happy to be able to share our interview with BethAnne Paulsrud from Dalarna University in Sweden on the topic of how the teacher's and learners' linguistic resources can be used in the teaching of additional languages.
Online seminar
There was a Zoom seminar to discuss the topic of Target language only? on Monday 3 May 2021. Welcome to register for the next seminar on 7 June on Teaching Fluency!
Discussion
Share your thoughts about the reading and your answers to the fourth reading question in the forum at the bottom of this page. Feel free to respond to others when you have posted your own text. Please try to build on others' responses. The discussion is moderated, so your text will not appear immediately.
You can fill in your email address and/or your name if you choose, or you can remain anonymous.

This work is licensed under a Creative Commons Attribution 4.0 International License.